When purchasing a new air conditioner, one often encounters the option of purchasing an extended warranty. Extended warranties, also known as service contracts, are additional coverage plans that promise to protect your investment beyond the standard manufacturer's warranty. While they may seem appealing at first glance, it is essential to weigh the pros and cons before making a decision. In this article, we will provide an in-depth analysis of extended warranties for air conditioners, discussing what they are, the limitations of manufacturer warranties, reasons to consider an HVAC warranty, reasons to avoid one, and tips for maximizing your air conditioner's warranty coverage.
I. What is an Extended Warranty?
An extended warranty is an optional service contract that offers additional coverage for a specified period beyond the standard warranty provided by the manufacturer. It typically includes repair or replacement of certain parts and may come with additional benefits such as priority service or discounted maintenance.
Relevant: https://www.jacanawarranty.com/comparing-extended-warranties-for-electronics-best-buy-walmart-amazon-and-jacana-warranty/
II. Home HVAC Manufacturer Warranty Limitations
Manufacturer warranties are included with new air conditioners and generally cover defects in materials or workmanship for a specific period, typically one to five years. However, these warranties often have limitations, such as excluding labor costs or covering only specific components. Additionally, they usually do not cover damage caused by accidents, improper installation, or lack of maintenance.
III. Why You Might Buy an HVAC Warranty
Extended Coverage: An HVAC warranty can extend the coverage period beyond the manufacturer's warranty, providing peace of mind for a more extended period.
Protection Against Unexpected Expenses: If your air conditioner experiences a major breakdown after the manufacturer's warranty expires, an extended warranty can save you from incurring hefty repair costs.
Convenience and Priority Service: Some warranties offer priority service, ensuring faster response times and reduced downtime during peak cooling seasons.
Transferable Coverage: An extended warranty can increase the resale value of your home, as it may be transferable to the new owner.
IV. Why You Would Not Buy an Air Conditioning Warranty
Cost vs. Potential Savings: Extended warranties can be expensive, and the cost may outweigh the potential savings if your air conditioner operates without major issues during the coverage period.
Limited Coverage: Certain parts and conditions may be excluded from the warranty, leaving you responsible for repair or replacement costs.
Overlapping Coverage: Some extended warranties may overlap with the manufacturer's warranty, offering little additional value for the price paid.
Reliability of the Brand: If you have chosen a reputable brand with a history of reliable products, the likelihood of major breakdowns may be low, making an extended warranty unnecessary.
V. An Extensive View of Extended Warranties
To make an informed decision about purchasing an extended warranty, it is essential to consider various factors, including:
The Reputation of the Manufacturer: Research the reliability and customer reviews of the manufacturer to determine the likelihood of encountering significant issues.
Cost Analysis: Compare the cost of the extended warranty with the potential repair or replacement costs you may face.
Assessing Your Risk Tolerance: Consider your willingness to take on potential repair costs and whether the added coverage provides sufficient peace of mind.
Your Maintenance Approach: Regular maintenance and proper care can reduce the likelihood of major breakdowns, diminishing the need for extended coverage.
Alternative Protection Options: Explore other options, such as homeowner's insurance or third-party service contracts, which may offer comparable coverage at a lower cost.
VI. Getting the Most Out of Your Air Conditioner's Warranty
Regardless of whether you choose to purchase an extended warranty or rely on the manufacturer's coverage, there are steps you can take to maximize your air conditioner's warranty benefits. These include:
Registering Your Warranty: Ensure that you complete the necessary warranty registration process to activate and validate your coverage.
Regular Maintenance: Adhere to the recommended maintenance schedule outlined in the owner's manual to keep your air conditioner in optimal condition and prevent warranty claims from being denied due to lack of maintenance.
Documenting Service Records: Keep detailed records of any service or repairs performed on your air conditioner, including dates, descriptions, and receipts. This documentation can help support your warranty claims.
Professional Installation: Hire a qualified HVAC professional to install your air conditioner correctly, as improper installation can void the warranty.
Understanding the Warranty Terms: Familiarize yourself with the terms and conditions of your warranty to know what is covered and under what circumstances.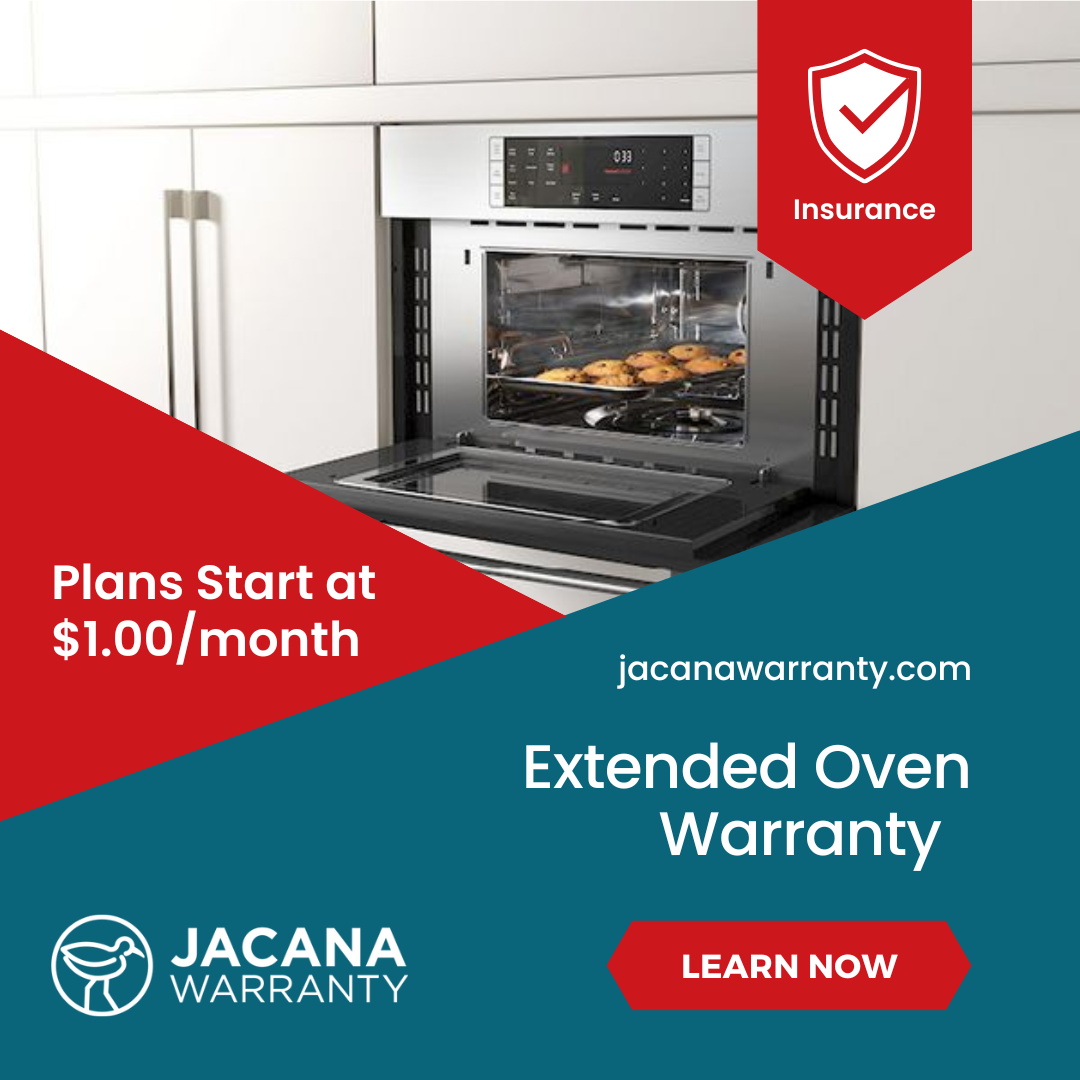 The devices we love aren't cheap. Protect them with Jacana Warranty.
We'll cover your favorite home electronic devices and provide 24/7 live support, all for less than $1 per day.
Conclusion
Deciding whether to purchase an extended warranty for your air conditioner requires careful consideration of the benefits, costs, and your individual circumstances. By understanding the limitations of manufacturer warranties, evaluating the need for extended coverage, and following best practices to maximize your warranty benefits, you can make an informed decision that aligns with your budget and risk tolerance. Remember, thorough research and a critical analysis of the options available will ensure that your air conditioner investment is adequately protected.