*Kitchen contains any electric equipment you would find in the kitchen such as: blenders, bread machines, coffee machines, convection ovens, deep fryers, electric cookware, electric tea pots, food processors, hand mixers, ice cream machines, juicers, microwave ovens, toaster ovens, washing machines, dishwasher etc.
Streamlining the industry.
Affording you the lowest prices in the industry!
1-Year Warranty, Price Range: $1500-$1999, $0 Deductible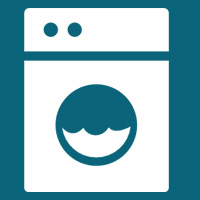 Prices are as of 3/12/2020
1-Year Warranty, Price Range: $1500-$1999,$0 Deductible
Prices are as of 3/12/2020
Cover your home appliances with our easy-to-buy plans!

Heating Issues

Mechanical Issues

Cooling Issues

Draining Issues
Power Failure
See What Customers Have to Say Mikel R.
Jacana provides exceptional customer service. With their user-friendly app, you can schedule and easily see the status of your claim. We recently needed service on our heater. The technician arrived promptly, was friendly and professional, and replaced the blower motor in the heater within a couple of hours. This service would undoubtedly have cost hundreds of dollars without the warranty. Highly recommended! Larissa C.
Great, workmanship and hassle-free with claims support at Jacana, problem so far was solved no hassle the guy (tech) knew his task/job and fixed it. So far no problem. Kimberly L.
Saved my iPhone 5!! I submitted my claim and instantly Jacana went to work! I'd be lost without my phone and in a snap they were able to schedule the diagnosis and repair the charging mechanism INSIDE my phone! Money well spent, a lot better than dropping $400+ on a new iPhone! I will surely get more warranties if needed and refer, refer, refer!! Ethan N.
I bought a service agreement from Jacana Warranty when I bought my used car GPS. Over the course of one year, I had over $4,000 worth of repairs and never once did Jacana give me a hard time. They were always easy to get in touch with and courteous, and I never had a claim denied. In fact on two occasions they went out of their way to help me, even though helping me ultimately meant paying more money. I had never bought an extended warranty before and had heard horror stories about them but was really happy with Jacana Warranty and would gladly recommend them. Marcus M.
Incredibly fast service, and they were able to fix my Dyson! I haven't been able to use it prior to today and now I'm excited to try it out for the 1st time in months! Erick L.
We have been very happy with the service so far from Jacana Warranty on our ML550. We've dealt with other companies numerous times and they have always been very responsive and friendly. It's very hard to trust some aftermarket warranties, so I thought I'd share our positive experience with this one. Thanks again! Diane D.
These guys are fabulous. We had a problem with replacing a battery in my Omega watch. It was damaged in the replacement of the battery. They sent it off and repaired it completely with no questions. They also absorbed the complete cost. Especially pleasant to deal with if something goes awry when all relationships are tested. I will be a loyal customer forever. They stand by everything they work on. Nice to find reliable warranty service. A pleasure to deal with even if something goes sideways. Travis P.
Fantastic experience! I dropped off my iPhone and soon after I had a brand-new battery that is guaranteed for a year. The process was easy and quick! Jared B.
I had been with a few other warranty companies and I found that they were either way too expensive or weren't responsible at all. Then, some of my friends highly recommended Jacana Warranty and I gave it a try. I have to say they are the best so far with excellent customer service and reasonable pricing. Jeanie M.
I have submitted a claim both online and over the phone. Their agents usually contact somebody and process everything quickly. They make sure that they have a good idea where to outsource their business contacts. I've had a couple of different claims and the technicians that show up have been helpful, quick in addressing any issues we've had and their quality of work has always been very good. It's been a positive experience with Jacana Warranty and I've been very happy with them. I cannot imagine having all of my electronics without them. Doug C.
Clear, straightforward process for registering my purchase. While I haven't filed a claim, the instructions for this also look to be simple. Hopefully will not have to use their services, but if I do need to, confident they will be fair. Leslie W.
They seem competent and use standard processes to repair cameras, with complex equipment is a must. They stuck to promised turnaround time the one time I have used them. I would use them again and grateful they have me covered. Sean S.
I have repaired once before, but the quality of their service is just above the chart! They scheduled an authorized tech to my office and it was repaired in less than 10 min. This would have cost me a fortune! Amazing and quality service! Thank you again for doing the work necessary at my job to repair my iPhone XR. Becky T.
We were very pleased with the service on our Kenmore refrigerator. We have had so many issues with this appliance and finally, we had a warranty company on our side with a technician who took the time and found the issue with this appliance. Thank you for sending such an outstanding professional to take care of our needs. We are very pleased and are thrilled that our appliance is now working the way it should. Kathy J.
Prompt courteous service. Appointment made immediately for tech to install door latch, but because part had to be ordered appointment needed to be rescheduled for a later date. When part was obtained, repair was made immediately. John F.
Got both my laptops fixed through Jacana Warranty, very fast responders. Thank you to the whole team for helping me and fixing what needed to be done. You're the best !!! Luis L.
Luis L.
I cannot find words to express my satisfaction with the service we received from Jacana Warranty. The worst thing that can happen when your refrigerator breaks while you are expecting a large company. We immediately jumped on the internet and found Jacana. We would highly recommend Jacana Warranty to anyone looking for responsive service and easy claim processing.
Frequently Asked Questions
Find Answers to Common Questions.