Buying a high-quality refrigerator is essential for keeping your food fresh and your kitchen running smoothly. GE (General Electronic) is a well-known and reputable brand that offers a range of refrigerators to meet various needs. One crucial aspect to consider when purchasing a GE refrigerator is its warranty. In this blog post, we will delve into the GE refrigerator warranty, discussing its pros and cons, costs, and explore extended warranty options offered by other companies.
GE Refrigerator Warranty:
GE offers a standard warranty for its refrigerators, providing coverage against defects in materials and workmanship. The warranty period typically varies depending on the specific model and the country of purchase. It is important to read the warranty documentation accompanying your refrigerator for accurate details regarding coverage terms and duration. Here are some key aspects of the GE refrigerator warranty:
Coverage against Defects: The GE refrigerator warranty ensures coverage against manufacturing defects, guaranteeing that any malfunctioning components or parts are repaired or replaced at no additional cost during the warranty period. This coverage includes defects in materials used and problems arising from the manufacturing process. Such defects may include issues with the compressor, condenser, evaporator, thermostat, or electrical components.
Trusted Brand Support: One of the advantages of the GE refrigerator warranty is the reliable and prompt customer service provided by the brand. GE is known for its commitment to customer satisfaction, and their warranty program reflects this dedication. If you encounter any issues with your refrigerator during the warranty period, you can expect efficient assistance from GE's customer support team.
Genuine Replacement Parts: Should any components need to be replaced during the warranty period, GE typically uses genuine parts to ensure optimal performance and compatibility with your refrigerator. Genuine parts are specifically designed for GE refrigerators and help maintain the appliance's reliability and functionality. Using authentic parts also ensures that your warranty coverage remains intact.
Related: https://www.jacanawarranty.com/lg-vs-ge-washers-and-dryers-a-comprehensive-comparison-for-your-laundry-needs/
Pros of GE Refrigerator Warranty:
Peace of Mind: The GE refrigerator warranty offers peace of mind to consumers, knowing that they are protected against potential defects and malfunctions during the warranty period. This coverage can save you from unexpected repair expenses, giving you confidence in your investment.
Reliable Customer Support: With a trusted brand like GE, you can rely on their customer support to address any issues or concerns you may have regarding your refrigerator. GE's reputation for quality service enhances the overall experience of owning a GE appliance.
Cons of GE Refrigerator Warranty:
Limited Duration: The standard warranty provided by GE has a limited duration, usually ranging from one to five years, depending on the model and region. Once the warranty period expires, you will be responsible for any repair or maintenance costs incurred. Therefore, it is crucial to consider extended warranty options if you desire longer coverage.
Exclusions and Limitations: Like any warranty, the GE refrigerator warranty may have certain exclusions and limitations. These limitations may include specific conditions or parts that are not covered under the warranty. It is important to carefully read the warranty documentation to understand the extent of coverage and any potential limitations.
Related: https://www.jacanawarranty.com/how-to-calculate-the-cost-of-an-extended-warranty/
Related: https://www.jacanawarranty.com/the-hidden-costs-of-appliance-repair-why-an-extended-warranty-is-a-better-deal/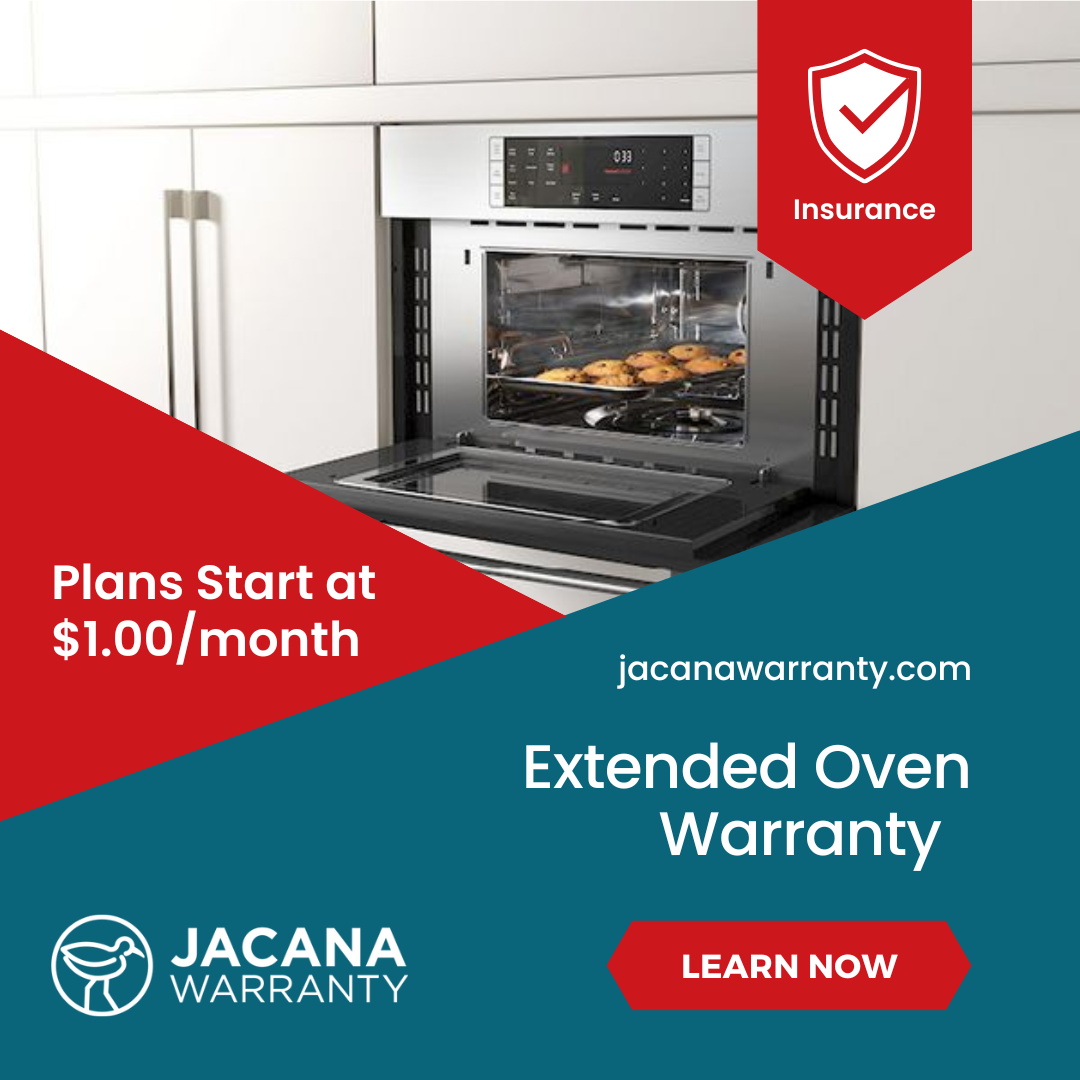 The devices we love aren't cheap. Protect them with Jacana Warranty.
We'll cover your favorite home electronic devices and provide 24/7 live support, all for less than $1 per day.
Costs of GE Refrigerator Warranty:
The cost of the GE refrigerator warranty is typically included in the purchase price of the appliance. However, for extended warranty options, additional fees may apply. The cost of the extended warranty varies depending on factors such as the duration of coverage and the specific coverage options chosen.
It is important to consider the cost of the warranty in relation to the value of your refrigerator and the potential repair expenses you may face. While the warranty adds an initial cost to your purchase, it can potentially save you money in the long run by covering repair or replacement costs during the warranty period.
Extended Warranty Options from Other Companies:
If you desire extended coverage for your GE refrigerator beyond the standard warranty, several companies offer extended warranty plans. These plans can provide additional peace of mind and protect you against unforeseen repair expenses. Here are a few notable companies that offer extended warranty options:
Home Warranty Companies: Home warranty companies, such as American Home Shield, Choice Home Warranty, and Select Home Warranty, offer comprehensive home warranty plans that cover major appliances, including refrigerators. These plans usually have a longer coverage period and can be beneficial if you have multiple appliances to protect. Home warranty plans typically cover a wide range of repairs, including mechanical failures, electrical issues, and component replacements.
Third-Party Warranty Providers: Several third-party warranty providers, such as Jacana Warranty, Asurion and SquareTrade, offer extended warranty plans specifically for appliances. These plans often offer customizable coverage options, allowing you to tailor the warranty to your needs. Third-party warranty providers may offer competitive pricing and additional benefits such as 24/7 customer support and nationwide service networks.
When considering an extended warranty from another company, it is important to carefully review the terms and conditions of the plan. Pay attention to the coverage details, deductibles, and any limitations or exclusions that may apply. Additionally, consider the reputation and reliability of the company, as well as customer reviews and ratings, to ensure you choose a reputable provider.
Conclusion:
The GE refrigerator warranty provides essential coverage against manufacturing defects for a specific duration. While the standard warranty has its pros and cons, extended warranty options from other companies can offer added protection and peace of mind. Consider your specific needs, budget, and the value of your investment when deciding whether to opt for extended warranty coverage. Remember to thoroughly review the terms and conditions of any warranty plan to ensure it aligns with your requirements. With the right warranty protection in place, you can enjoy the benefits of your GE refrigerator with confidence, knowing that you are covered against unexpected repair expenses.