Electronics have become an integral part of our lives, from smartphones and laptops to home appliances and entertainment systems. With their increasing importance and value, protecting these devices against unforeseen damages and losses has become crucial. This is where electronics insurance comes into play. In this article, we will explore what electronics insurance is, what it covers, how it differs from warranty coverage, how it works, the cost associated with it, and whether you should consider insuring your electronics. Additionally, we will provide insights on filing an electronics insurance claim.
What Is Electronics Insurance?
Electronics insurance, also known as electronic device insurance or gadget insurance, is a type of insurance policy that provides coverage for damages, theft, and other risks associated with electronic devices. It offers financial protection against unexpected events that may result in the need for repairs or replacement of these devices.
What Is Covered in Electronics Insurance?
Electronics insurance typically covers a range of risks, including:
Accidental damages: This includes accidental drops, spills, or physical damage caused by mishandling.
Theft: Coverage is provided if the device is stolen, either from your home or when you are outside.
Fire and flood damage: Electronics insurance protects against damages caused by fire, floods, or other natural disasters.
Power surges: If your device is damaged due to power surges or lightning strikes, the insurance policy will cover the repairs or replacement.
Mechanical and electrical breakdowns: This covers non-accidental malfunctions or failures due to internal faults or component issues.
Loss of data: Some policies may also offer coverage for the loss of data stored on the insured device.
It is important to carefully review the terms and conditions of your electronics insurance policy, as coverage may vary depending on the insurance provider and the specific policy.
Warranty Coverage vs. Insurance Coverage
Warranty coverage and insurance coverage are often confused, but they serve different purposes. Understanding the differences between them is crucial when considering protection for your electronics.
Warranty Coverage:
A warranty is a promise made by the manufacturer or seller that guarantees the quality and performance of the product for a specified period. It typically covers defects in materials or workmanship and may include free repairs or replacement during the warranty period. However, warranties generally do not cover damages caused by accidents, theft, or other external factors.
Insurance Coverage:
Electronics insurance, on the other hand, provides coverage beyond the manufacturer's warranty. It offers protection against accidental damages, theft, and various risks not covered by warranties. Insurance policies are typically purchased separately from the device and can be customized to suit your specific needs. They provide financial reimbursement for repair or replacement costs, depending on the terms of the policy.
In summary, warranty coverage primarily focuses on defects and quality assurance, while insurance coverage offers broader protection against damages and losses resulting from accidents and external factors.
How Does Insurance for Electronics Work?
To obtain electronics insurance, you typically need to follow these steps:
Research and choose an insurance provider: Look for reputable insurance companies that offer electronics insurance policies. Compare their coverage options, terms, and customer reviews to find the most suitable provider for your needs.
Select the devices to insure: Decide which electronic devices you want to include in your insurance policy. It can range from smartphones, tablets, and laptops to home appliances and entertainment systems.
Assess the value of your devices: Determine the total value of the devices you wish to insure. This valuation will affect the premium amount you need to pay.
Customize your coverage: Review the coverage options offered by the insurance provider and select the level of protection that aligns with your needs. Consider factors such as accidental damage, theft, loss, and extended warranty.
Pay the premium: Once you have chosen your coverage options, you will need to pay the insurance premium. The premium amount is usually based on the total value of the insured devices and the chosen coverage.
Policy activation: After paying the premium, your electronics insurance policy will be activated, and your devices will be covered against the specified risks. Make sure to familiarize yourself with the policy's terms and conditions, including any deductibles, waiting periods, or exclusions.
File a claim when necessary: If your insured device gets damaged, stolen, or lost, contact your insurance provider to initiate the claim process. Provide the necessary documentation, such as police reports, purchase receipts, or repair estimates, as required by the insurer.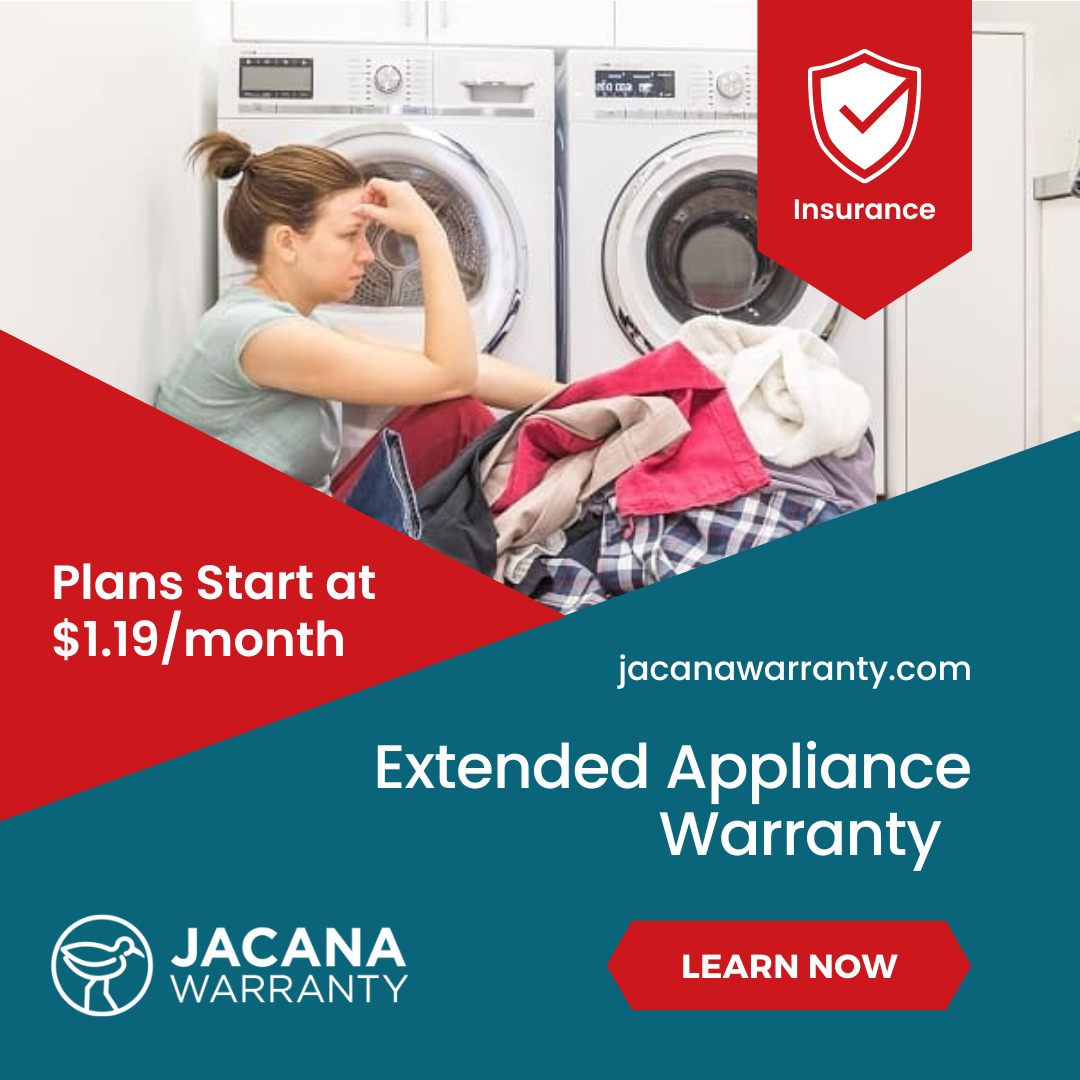 The devices we love aren't cheap. Protect them with Jacana Warranty.
We'll cover your favorite home electronic devices and provide 24/7 live support, all for less than $1 per day.
How Much Does It Cost to Insure Electronics?
The cost of insuring electronics varies depending on several factors:
Device value: The value of the device being insured is a significant determinant of the premium. More expensive devices generally require higher premiums.
Coverage options: The level of coverage you choose, including accidental damage, theft, loss, and extended warranty, will affect the cost. Additional coverage options usually increase the premium amount.
Deductibles: A deductible is the amount you are responsible for paying out of pocket before the insurance coverage kicks in. Policies with lower deductibles generally have higher premiums.
Claims history: Your claims history with the insurance provider may influence the premium. If you have made previous claims or have a history of loss or damages, the premium might be higher.
Insurance provider: Different insurance companies offer varying rates for electronics insurance. It is recommended to compare quotes from multiple providers to find a competitive premium.
It is important to strike a balance between the premium cost and the level of coverage you require. Review your budget, the value of the devices, and the risks you want protection against when considering the cost of electronics insurance.
Should You Consider Insuring Your Electronics?
Determining whether to insure your electronics depends on several factors:
Value of devices: If you own high-value electronic devices, such as smartphones, laptops, or gaming consoles, insuring them can provide peace of mind against potential financial losses resulting from accidental damages, theft, or other risks.
Risk exposure: Assess the risks associated with your devices. Consider factors such as your lifestyle, frequency of travel, and the likelihood of accidental damages or theft. If you frequently use your devices on the go or in high-risk environments, insurance might be worth considering.
Financial ability: Evaluate whether you can afford to replace or repair your devices out of pocket in case of an unexpected event. Insurance can provide a safety net by covering the expenses and minimizing financial impact.
Warranty limitations: Manufacturer warranties often have limitations and do not cover all types of damages or losses. Electronics insurance offers broader coverage beyond the scope of warranties, providing comprehensive protection.
Ultimately, the decision to insure your electronics is a personal one. Consider your individual circumstances, the value of your devices, and your risk tolerance when making this choice.
How to File an Electronics Insurance Claim
In the unfortunate event of damage, theft, or loss of your insured electronics, it is essential to understand the claims process. Here are the general steps to file an electronics insurance claim:
Report the incident: Immediately report the incident to the relevant authorities, such as the police or your insurance provider, depending on the nature of the claim. Obtain a police report or incident report as necessary.
Document the damage or loss: Gather evidence of the incident and document the damage or loss. Take photographs or videos of the affected device and preserve any related receipts or invoices.
Contact your insurance provider: Notify your insurance provider about the incident and provide them with all the necessary details. They will guide you through the claim process and provide specific instructions.
Complete the claim form: Fill out the claim form provided by your insurance provider accurately and thoroughly. Include all relevant information, such as the incident date, description of the incident, and any supporting documentation.
Provide supporting documents: Submit any supporting documents required by your insurance provider, such as police reports, repair estimates, proof of purchase, or invoices. Ensure that you follow the instructions provided by the insurer.
Await claim assessment: The insurance company will assess your claim based on the provided information and supporting documents. They may request additional information if needed.
Resolution and reimbursement: If your claim is approved, the insurance company will provide reimbursement according to the terms of your policy. This may include repair or replacement costs, minus any applicable deductibles or depreciation.
Remember to keep copies of all documentation related to your claim for your records.
Conclusion
Electronics insurance is a valuable means of protecting your electronic devices against unexpected damages, theft, and other risks. By understanding what it covers, how it differs from extended warranty coverage, how it works, and the cost associated with it, you can make an informed decision about insuring your electronics. Additionally, familiarizing yourself with the process of filing an electronics insurance claim ensures a smoother experience should the need arise. Prioritize the safety and financial well-being of your valuable devices by considering electronics insurance as a means of safeguarding your investment.