Welcome to our informative guide on selecting the perfect baby monitor for your family's needs. As a parent, ensuring the safety and well-being of your little one is of utmost importance, and a reliable baby monitor can provide you with peace of mind. With an overwhelming many options available in the market, finding the right one can be a difficult task. But fear not! In this comprehensive guide, we will walk you through the essential factors to consider when choosing a baby monitor. From video and audio quality to range, features, and budget considerations, we've got you covered. So, let's dive in and find the ideal baby monitor that fits seamlessly into your family's lifestyle and requirements.
Questions to Ask When Choosing the Best Baby Monitor
When it comes to choosing a good baby monitor, there are several questions you should ask yourself to ensure you make the right decision. Here are some key considerations:
How do I Choose a Good Baby Monitor? 
To choose a good baby monitor, consider factors such as video and audio quality, range, battery life, ease of use, and additional features like night vision, temperature monitoring, and lullabies. Reading customer reviews and seeking recommendations can also be helpful.
Which Brand of Baby Monitor Do You Trust Most?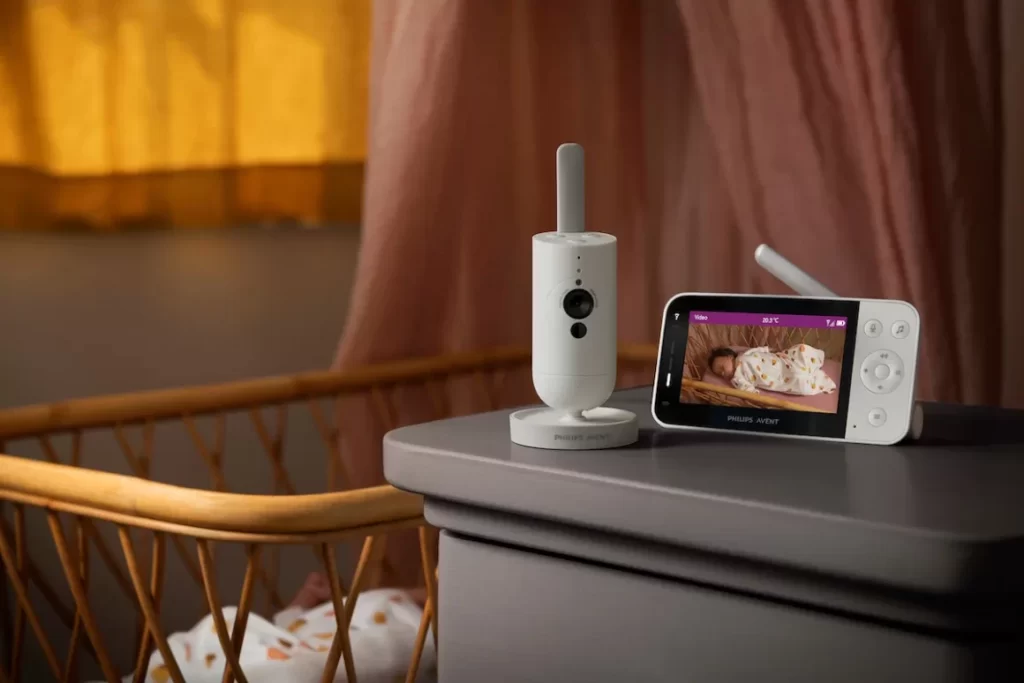 Brand trust is subjective, but some popular and well-regarded baby monitor brands include Motorola, Infant Optics, VTech, and Philips Avent. Researching the reputation, customer reviews, and reliability of different brands can help you make an informed choice.
Do Doctors Recommend Baby Monitors? 
While baby monitors can provide added reassurance for parents, it's important to note that recommendations may vary among doctors. Some may view them as useful tools for monitoring a baby's well-being, while others may emphasize the importance of safe sleep practices and direct supervision.
Do You Really Need an Expensive Baby Monitor? 
The need for an expensive baby monitor depends on your specific requirements and budget. While high-end models may offer advanced features, basic baby monitors with reliable audio and video capabilities can also serve the purpose effectively. Assess your needs and consider what features are essential for your peace of mind.
Should I Choose a Baby Monitor That Uses a Wi-Fi Connection or Battery Power? 
Choosing between a Wi-Fi connected baby monitor or one powered by batteries depends on your preferences and circumstances. Wi-Fi monitors offer more convenience and smartphone connectivity, but they rely on a stable internet connection. Battery-powered monitors provide portability and can be used even during power outages.
Do You Want 2-Way Communication Abilities? 
Some baby monitors offer 2-way communication, allowing you to talk to your baby remotely. This feature can be beneficial for soothing your baby or providing reassurance. Consider whether this feature is important to you and if it aligns with your parenting style.
By considering these questions and evaluating your specific needs, you can make an informed decision and choose the best baby monitor that meets your family's requirements and provides the peace of mind you deserve.
Is The Video Quality High Enough for What You Need?
When considering the video quality of a baby monitor, it's important to assess whether it meets your specific needs. Look for monitors that offer clear and sharp video resolution, preferably with high-definition (HD) capabilities. This ensures that you can see your baby's movements and facial expressions with clarity, even in low-light conditions. Features like night vision are also crucial for monitoring your baby during nighttime. Evaluating the video quality helps you gauge the level of detail you require for effective monitoring and allows you to choose a baby monitor that provides a visual feed that meets your expectations and offers a clear view of your little one.
Types of Baby Monitors
Audio-Only Baby Monitors: 
Audio-only baby monitors are the most basic type and typically consist of a transmitter and receiver. The transmitter, placed near the baby, picks up sounds and transmits them to the receiver, allowing parents to hear their baby's noises and cries from another room. These monitors are generally more affordable and straightforward, focusing solely on providing audio monitoring without any visual component.
Audio & Video Baby Monitors:
Audio and video baby monitors provide both audio and visual monitoring capabilities. They come with a camera that captures live video of the baby and transmits it to a monitor or smartphone app. This allows parents to not only hear but also see their baby in real-time. Video monitors often include additional features such as night vision, pan and tilt functionality, and two-way communication for enhanced convenience and peace of mind.
Health-Tracking Baby Monitors:
Health-tracking baby monitors go beyond audio and video monitoring by incorporating additional sensors to track various aspects of a baby's well-being. These monitors can monitor vital signs such as heart rate, breathing patterns, and oxygen levels. They often come with wearable devices or sensor pads that are placed under the baby's mattress or attached to their clothing. Health-tracking monitors provide parents with detailed insights into their baby's health and sleep patterns, offering an extra layer of reassurance, especially for infants with specific medical conditions or sleep concerns.
Each type of baby monitor offers different features and functionalities, allowing parents to choose the one that best suits their preferences and requirements. It's essential to consider factors such as budget, desired monitoring capabilities, and any specific health concerns when deciding on the type of baby monitor that fits your family's needs.
Warranty:
Warranty options for baby monitors can vary depending on the brand and model. It's essential to carefully review the warranty information provided by the manufacturer before making a purchase. Here are some common warranty options to consider:
Standard Manufacturer's Warranty:
Most baby monitors come with a standard manufacturer's warranty, typically ranging from 1 to 2 years. This warranty covers defects in materials and workmanship during the specified period. Make sure to read the terms and conditions of the warranty, as they may outline specific exclusions or requirements for claiming warranty service.
Extended Warranty: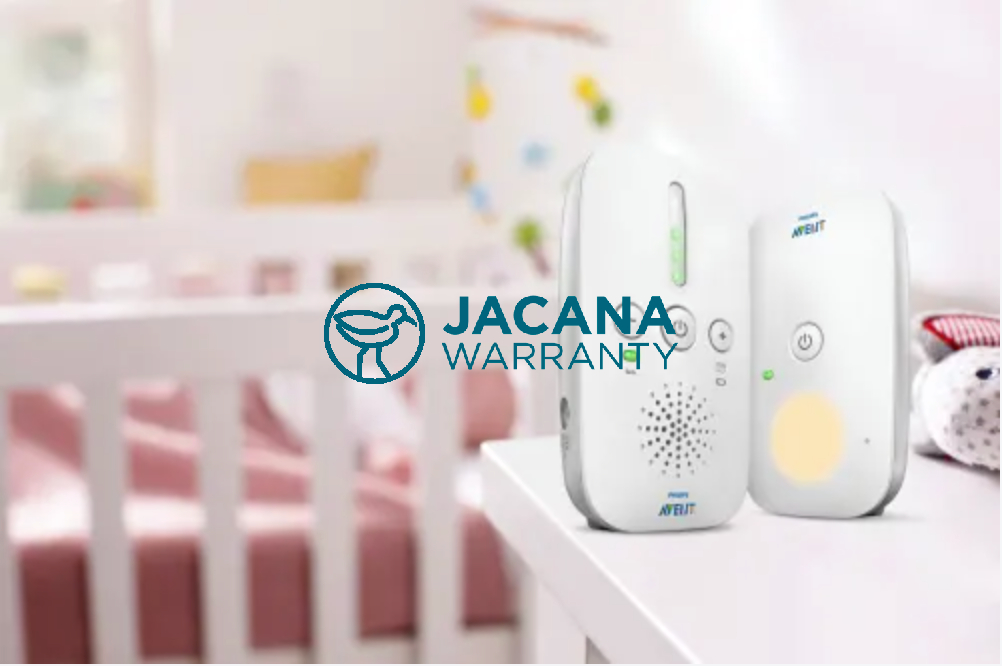 Some brands or retailers offer extended warranty options for an additional cost. Extended warranties provide coverage beyond the standard warranty period, offering additional protection against potential malfunctions or damages. Consider the cost and duration of the extended warranty and evaluate whether it provides sufficient value for your investment.
Retailer's Return Policy:
In addition to the manufacturer's warranty, it's worth checking the retailer's return policy. This policy outlines the conditions under which you can return or exchange the baby monitor within a specified time-frame. Familiarize yourself with the return policy terms, including any restocking fees or requirements for returning the product in its original packaging.
When choosing a baby monitor, it's prudent to select a reputable brand that offers a reliable warranty and responsive customer support. Prioritize manufacturers that are known for their excellent customer service and prompt resolution of warranty claims. Remember to register your product with the manufacturer to ensure you can take advantage of the warranty if needed.
Conclusion
Selecting the best baby monitor for your family involves considering various factors such as your monitoring needs, budget, and desired features. Whether you opt for an audio-only monitor, an audio and video monitor, or a health-tracking monitor, each type offers unique benefits to suit different preferences and requirements. Additionally, understanding the available warranty options and return policies provided by the manufacturer and retailer can provide added peace of mind. By carefully evaluating these factors and conducting thorough research, you can make an informed decision that ensures the safety, comfort, and well-being of your precious little one. Remember, investing in a reliable baby monitor is a valuable tool that can provide you with invaluable reassurance as you navigate the joys and challenges of parenthood.