Purchasing a new product often comes with the assurance of a manufacturer's warranty, providing consumers with peace of mind. However, it's important to understand that warranties have limitations. While they typically offer coverage for manufacturing defects and certain damages, there are several types of damage that fall outside the scope of warranty protection. In this blog post, we will explore 10 common damages that are typically not covered by a manufacturer's warranty. By being aware of these limitations, consumers can make informed decisions and take necessary precautions to protect their investments.
Accidental Damage:
Accidents happen, and unfortunately, most manufacturer's warranties do not extend coverage for accidental damage. Whether it's dropping a smartphone, spilling liquid on a laptop, or knocking over a television, these incidents are considered user-induced and fall outside the realm of warranty protection. It is wise to consider purchasing additional insurance coverage or investing in protective cases and covers to safeguard against accidental damage.
Water Damage:
Water damage is a common peril faced by electronic devices. However, many manufacturer's warranties explicitly exclude coverage for water damage. This includes incidents like submerging a device in water, exposure to excessive moisture, or liquid spills. To protect against water damage, it is advisable to invest in waterproof cases or use caution when handling electronic devices around water sources.
Intentional Damage:
Manufacturer's warranties are designed to protect against defects and malfunctions, but they do not cover damages caused intentionally by the user. Any deliberate damage inflicted on a product, such as physical alterations, dismantling, or unauthorized repairs, will void the warranty. It is essential to follow proper usage guidelines and refrain from tampering with the product to maintain warranty coverage.
Cosmetic Damage:
Cosmetic damage refers to superficial flaws that do not affect the functionality of a product, such as scratches, dents, or worn-out finishes. Manufacturer's warranties typically exclude coverage for cosmetic damage unless it directly impacts the performance or operation of the device. While these blemishes may be aesthetically displeasing, they are considered normal wear and tear and are not eligible for warranty repairs.
Battery Degradation:
Batteries have a limited lifespan, and over time, they naturally lose their capacity to hold a charge. While manufacturer's warranties often cover defective batteries, they do not typically provide coverage for normal battery degradation. It's essential to understand that the performance of batteries will naturally diminish over extended use, and the cost of battery replacements may not be covered under warranty.
Acts of Nature:
Natural disasters such as floods, earthquakes, or lightning strikes are considered unforeseeable events beyond the control of the manufacturer. Consequently, damages caused by such acts of nature are generally not covered by standard warranties. To protect against these risks, consumers may need to explore additional insurance options or take preventive measures to safeguard their products in areas prone to natural disasters.
Unauthorized Modifications:
If a product is modified or altered without proper authorization, it can void the manufacturer's warranty. This includes software modifications, hardware alterations, or installing unofficial third-party components. Engaging in such activities not only risks damage to the product but also eliminates any coverage provided by the warranty. Consumers should refrain from making unauthorized modifications if they wish to preserve their warranty rights.
Normal Wear and Tear:
Manufacturer's warranties generally exclude coverage for normal wear and tear. Everyday use, including minor scuffs, fading, or performance decline due to regular usage, is not considered a defect. It is important to note that the duration of the warranty period varies, and products may exhibit signs of wear and tear over time. Understanding what is classified as normal wear and tear helps manage expectations regarding warranty coverage.
Software Issues:
Software-related problems are not always covered under manufacturer's warranties. While manufacturers ensure that their products are free from software defects upon purchase, issues arising from software updates, third-party applications, or user errors are usually not covered. Consumers should take proactive measures like regular software updates, avoiding unauthorized apps, and practicing safe browsing habits to minimize the risk of software-related problems.
Third-Party Repairs:
Opting for repairs conducted by unauthorized third-party service providers can void the manufacturer's warranty. Manufacturers typically require repairs to be carried out by authorized service centers or technicians to ensure quality and preserve warranty coverage. Taking the product to an unauthorized repair shop not only risks further damage but also nullifies the warranty protection. Consumers should always consult the manufacturer or authorized service centers for repairs to retain warranty benefits.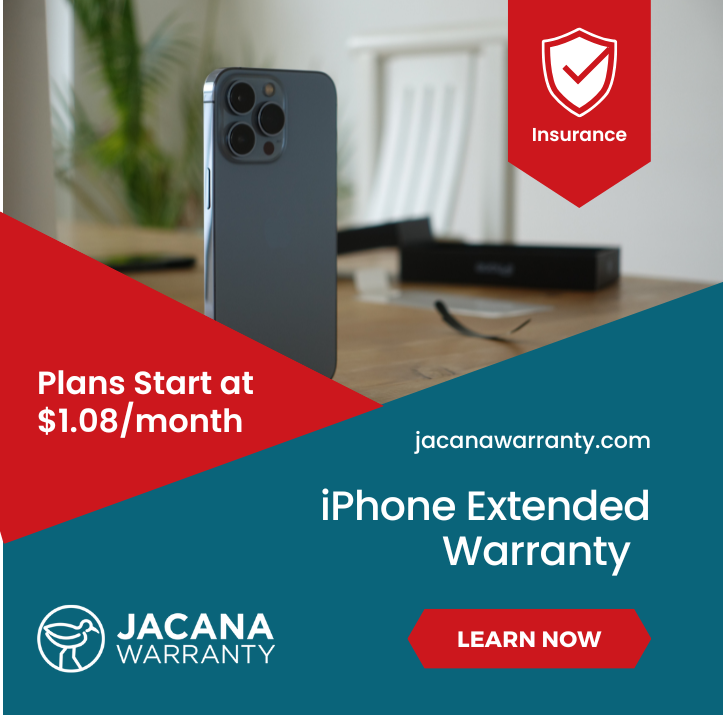 The devices we love aren't cheap. Protect them with Jacana Warranty.
We'll cover your favorite home electronic devices and provide 24/7 live support, all for less than $1 per day.
Conclusion:
While manufacturer's warranties provide valuable coverage against manufacturing defects and certain damages, they often have limitations. Understanding what damages are not covered under warranty is crucial for consumers to make informed decisions and protect their investments. By being aware of these exclusions, users can take preventive measures, such as purchasing additional insurance, using protective cases, and following proper usage guidelines, to mitigate risks. Additionally, maintaining regular maintenance, avoiding unauthorized modifications and repairs, and practicing safe handling of products will help prolong their lifespan and minimize the likelihood of damages not covered by the manufacturer's warranty.