Laptop warranties are an important consideration for anyone who relies on a laptop for work, school, or personal use. While laptop warranties can provide peace of mind and protection against unexpected hardware or software issues, they do have their limitations. One of the biggest limitations is that they typically have an expiration date, after which the device owner is responsible for any repair or replacement costs.
In this article, we'll explore what you can do if your laptop warranty has expired and how you can assess the damage, consider repair and replacement options, and take steps to prevent future issues.
Assess the Damage
The first step in dealing with a laptop issue after the warranty period has expired is to assess the damage. Determine whether it's a minor issue that you can fix yourself or with the help of a local repair shop or a major issue that requires a complete replacement. Some common issues that can occur after the warranty period include a cracked screen, a malfunctioning keyboard, a damaged charging port, or a failing hard drive.
If the issue is minor, you may be able to fix it yourself or take it to a local repair shop. However, if the damage is significant, it may be more cost-effective to replace the device altogether. Attempting to fix your laptop yourself could cause further damage or void any remaining warranties or insurance policies.
Consider Repair Options
If you decide to take your laptop to a local repair shop, it's important to choose a reputable provider. Research and read reviews before making a decision. Some repair shops may offer warranties or guarantees on their work, so be sure to ask about these options before making a decision.
If the issue is a hardware failure, repairing it yourself may not be possible. However, some repairs that you may be able to handle on your own include replacing a broken keyboard or a failing hard drive. If you're not comfortable with repairing your laptop yourself, consider taking it to a local repair shop.
Consider Replacement Options
If the damage to your laptop is significant, you may need to consider replacing the device altogether. This can be a daunting prospect, especially if you're on a tight budget. However, there are several options available for purchasing a new laptop or a refurbished device.
If you decide to purchase a new laptop, research different brands and models to find the best fit for your needs and budget. Consider the features you need, such as screen size, storage, and processing power. Refurbished laptops can also be a cost-effective option, as they are often significantly cheaper than brand-new devices. However, it's important to research the seller and ensure that the refurbished laptop is in good working condition before making a purchase.
Take Steps to Prevent Future Issues
Once you've repaired or replaced your laptop, it's essential to take steps to prevent future issues. One way to do this is to invest in a laptop case or sleeve to protect your device from damage while traveling. You should also clean your laptop regularly to prevent dust and debris from accumulating in the keyboard or other components.
Another way to protect your laptop is to buy an extended warranty. Although your original laptop warranty may have expired, an extended warranty can provide you with additional coverage for unexpected repairs or replacements. This can be especially helpful if you rely on your laptop for work or other important tasks.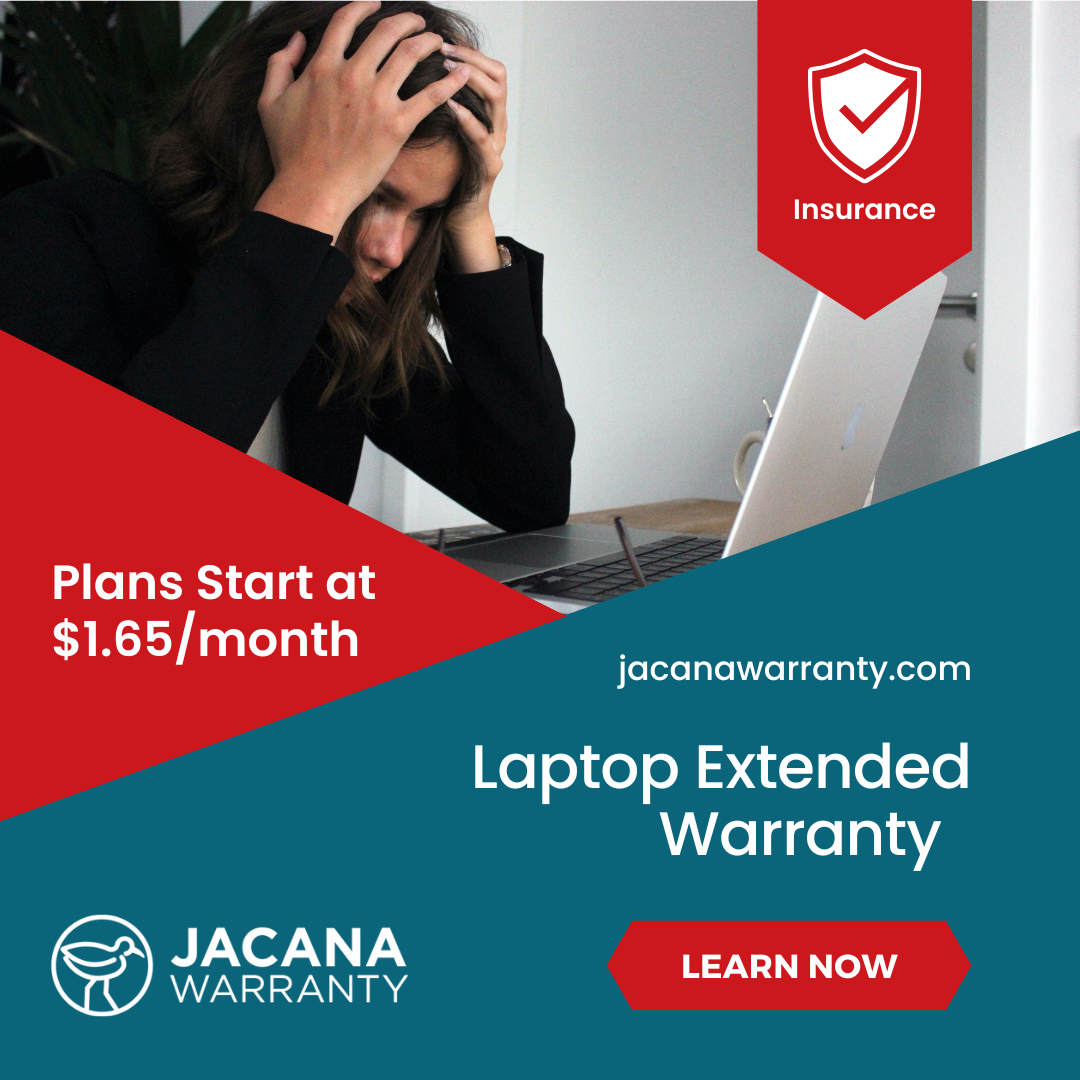 The devices we love aren't cheap. Protect them with Jacana Warranty.
We'll cover your favorite home electronic devices and provide 24/7 live support, all for less than $1 per day.
Conclusion
In conclusion, dealing with a laptop issue after the warranty period has expired can be challenging, but it's not impossible. By assessing the damage, considering repair and replacement options, and taking steps to prevent future issues, you can keep your laptop running smoothly. Additionally, buying in an extended warranty from a reputable provider like Jacana Warranty can provide you with peace of mind and protect your investment for years to come. Jacana Warranty offers affordable extended warranties for laptops and other devices, so be sure to consider their options when looking for additional coverage.
Reference:
"What to Do If Your Laptop Warranty Has Expired" by Lifewire – https://www.lifewire.com/laptop-warranty-expired-4156543
"How to Fix Common Laptop Problems After the Warranty Expires" by Digital Trends – https://www.digitaltrends.com/computing/how-to-fix-common-laptop-problems-after-the-warranty-expires/
"What to Do When Your Laptop Warranty Runs Out" by How-To Geek – https://www.howtogeek.com/423931/what-to-do-when-your-laptop-warranty-runs-out/
"When Your Laptop Warranty Expires, Here's What to Do" by PCMag – https://www.pcmag.com/how-to/when-your-laptop-warranty-expires-heres-what-to-do
"The Benefits of an Extended Warranty for Your Laptop" by U.S. News & World Report – https://money.usnews.com/money/personal-finance/articles/the-benefits-of-an-extended-warranty-for-your-laptop