Children these days prefer to play with electronics over toys. However, allowing children to play with electronic devices could be dangerous. If you give your kids access to your phone, tablet, or computer, they could delete crucial contacts or messages, send inappropriate messages, lose crucial files, or carry out transactions without your knowledge. While your children can find many helpful resources online, there are also many inappropriate websites available. With these electronic devices, it is best to create clear boundaries right away.
Apple is well aware of this; in 2013, the FTC ordered the company to issue $100 million in iTunes credit for unauthorised app store purchases made by children playing games on their parents' smartphones and tablets. Google faced a similar legal action in December 2015. It is critical to ensure the safety and security of your electronic devices, particularly if your children use them.
Below are five tips to kid-proof your electronic gadgets.
Log Out of Any Applications That Deal With Transfers of Money.
One of the first steps you can take to protect your finances is to log out of any online shopping accounts or accounts where your credit card information is stored. Make sure you're no longer signed in to any services that require you to have an active account before handing over your device to your children. Signing out of your account after you've finished using it can help you avoid unauthorized purchases. Make sure to deselect the "keep me logged in" option on each page you visit.
Create a Kid-Friendly Profile.
Modern electronic devices, such as laptops, smartphones, and tablets, allow you to set up separate user accounts for each user. This is a great way to make sure that your child only has access to age-appropriate content and applications on the device. After you've created a new user account for your child, you can configure the settings so that they can only access content and applications appropriate for their age.
Set Up Parental Controls.
Most electronic devices include parental controls that allow parents to limit what their children can see or do on the device. These safeguards are critical for preventing children from accessing inappropriate or dangerous content. You can, for example, configure filters to prevent access to adult websites, violent video games, or social media apps. Depending on the device, you may be able to limit content based on age rating, set a password to prevent children from accessing the device without your permission or limit the amount of time they can use it.
Cover Your Phone With a Sturdy Case and a Screen Protector.
Another step you can take to make your electronic devices safe for children is to cover them with a case. A case will increase your device's toughness and resistance to wear and tear in addition to protecting it from harm.
Look for a case that is specially made for your device and provides complete protection, including a screen protector. Additionally, you ought to look for a case with raised edges that feels good in your hand and protects the camera and display. To help kids manage the device, look for a case with a handle or a stand.
Download Kid-Friendly Apps.
Nowadays, there is no shortage of family-friendly apps available on the app store, many of which offer entertaining and educational content. Since many of these apps have parental controls already built in, they were created with children's security in mind. A few examples of the numerous kid-friendly apps available are YouTube Kids, PBS Kids, and ABC Mouse. Reading reviews and suggestions online can give you some assistance in your search for the best apps for your child's age and interests.
Use Secure Browsing and Search Features.
Even on kid-friendly websites, children may come across material that is inappropriate for them. To avoid this, you must reset your browser and search engine to their default settings. You can limit your child's internet access to only age-appropriate sites by using the safe browsing and search features provided by most browsers and search engines.
Invest in an Extended Warranty
Accidents happen, so it's always a good idea to invest in an extended smartphone warranty for your device. This will cover any damage caused by children, as well as any other issues that may arise over time. Many companies offer extended warranties at an affordable price, so make sure to shop around before making a purchase.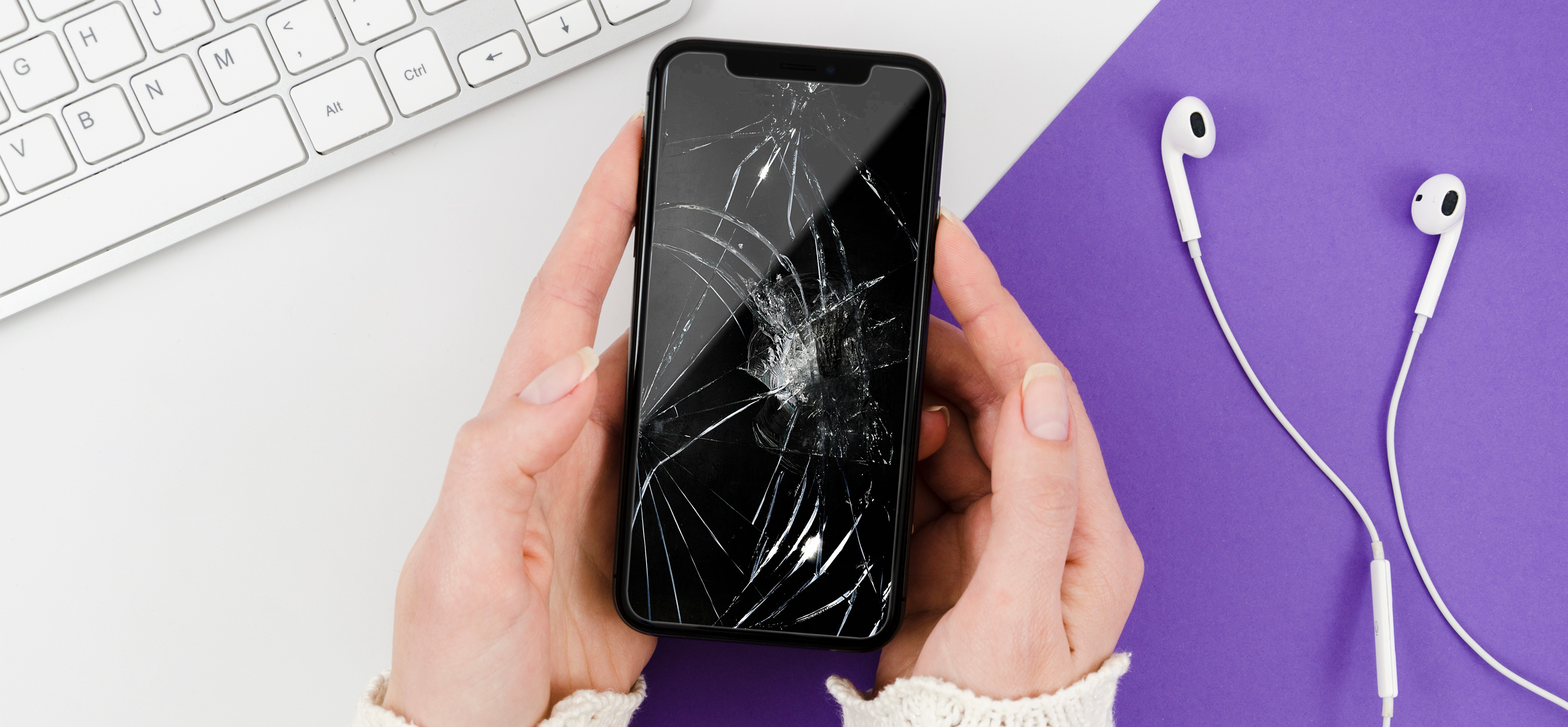 The devices we love aren't cheap. Protect them with Jacana Warranty.
Smartphone insurance from $1 with 24/7 support: Get the peace of mind you need, anytime, anywhere.
To Sum Up
Wait until your child reaches a certain age before allowing them to use electronic devices. Giving your children access to these types of electronic devices will open up a world of possibilities for them. Nonetheless, you should let them grow for the time being. Incidents involving children are much less likely to occur when some guidelines are established and precautions are taken. Use the tips above to protect your electronic devices from the damage that children can cause.