In today's technology-driven world, electronic appliances have become an integral part of our lives. From smartphones and laptops to refrigerators and washing machines, these devices make our lives more convenient. However, they are not immune to malfunctions or breakdowns, which can be costly to repair or replace. To mitigate such risks, many consumers consider purchasing extended warranty plans. In this blog, we will explore the value of extended warranty plans for electronic appliances, weighing the benefits and potential drawbacks, helping you make an informed decision.
In this article, we will go through the most compelling arguments in favor of investing in an electronics protection plan.
What is an Extended Warranty Plan?
An extended warranty plan is a service contract that offers additional coverage for your electronic appliances beyond the manufacturer's warranty. It provides protection against unexpected repairs or malfunctions that may occur after the original warranty period expires. These plans are typically offered by third-party providers or retailers and come at an additional cost.
Benefits of Extended Warranty Plans
Extended warranty plans offer several benefits that make them worth considering:
Extended Protection: One of the primary advantages is the extended coverage they provide. While the manufacturer's warranty usually lasts for a limited period, an extended warranty plan extends the protection for an extended period, giving you peace of mind.
Financial Security: Appliances can be expensive to repair, and unexpected breakdowns can strain your budget. An extended warranty plan helps mitigate these costs by covering the repair or replacement expenses, saving you from unexpected financial burdens.
Convenience and Peace of Mind: With an extended warranty, you don't have to worry about finding a reputable repair service or negotiating repair costs. The warranty provider handles the logistics, ensuring a hassle-free experience.
Transfer-ability and Increased Resale Value: Some extended warranty plans are transferable, which means you can transfer the coverage to the new owner if you decide to sell the appliance. This can make your appliance more attractive to potential buyers and potentially increase its resale value.
Additional Services and Perks: Some warranty plans offer additional benefits, such as free annual maintenance, discounts on accessories, or access to technical support. These extras can enhance the overall value of the extended warranty plan.
Evaluating the Cost-Effectiveness
While extended warranty plans offer benefits, it's crucial to evaluate their cost-effectiveness:
Lifespan and Repair History: Consider the average lifespan of the appliance and its repair history. If the device is known for durability and has a reliable track record, the likelihood of needing expensive repairs may be low, making an extended warranty less necessary.
Repair Costs vs. Warranty Costs: Research the typical repair costs for the appliance you intend to purchase. Compare these costs with the price of the extended warranty plan. If the potential repair costs are significantly lower than the warranty cost, it might be more cost-effective to forgo the extended warranty.
Deductibles and Service Fees: Some extended warranty plans come with deductibles or service fees that you need to pay when filing a claim. Consider these additional costs and factor them into your decision-making process.
Reputation of the Manufacturer or Retailer: Evaluate the reputation of the manufacturer or retailer offering the extended warranty plan. A reliable and reputable company is more likely to honor their warranty commitments and provide quality service.
Related: https://www.jacanawarranty.com/how-to-calculate-the-cost-of-an-extended-warranty/
Related: https://www.jacanawarranty.com/comprehensive-cost-comparison-of-extended-warranty-plans-for-smartphones-laptops-tablets-and-smartwatches/
Potential Drawbacks of Extended Warranty Plans
Extended warranty plans also have potential drawbacks that you should consider:
Overlapping Coverage: In some cases, the coverage provided by the extended warranty plan may overlap with the manufacturer's warranty. Analyze the terms and conditions of both warranties to avoid paying for duplicate coverage.
Fine Print and Exclusions: Extended warranty plans often have exclusions and limitations. Carefully read the terms and conditions to understand what is covered and what is not. Some plans may not cover accidental damage, normal wear and tear, or pre-existing conditions.
Cost of the Extended Warranty Plan: Extended warranty plans come at an additional cost, which can vary depending on the device and coverage. Consider whether the cost of the warranty is justified in relation to the potential repair or replacement costs.
Limited Necessity for Certain Appliances: Some appliances, such as lower-cost items or those with a short lifespan, may not require an extended warranty. Assess the value and longevity of the appliance before deciding on the need for extended coverage.
Alternatives to Extended Warranty Plans 
If you're unsure about purchasing an extended warranty plan, consider these alternatives:
Self-Insurance through Emergency Funds: Instead of relying on a warranty, set aside funds specifically designated for unexpected repairs or replacements. This approach gives you more flexibility and control over your finances.
Homeowners Insurance or Renter's Insurance: Check your existing homeowner's insurance or renter's insurance policy to see if it provides coverage for your electronic appliances. Some policies may offer protection against accidental damage or theft.
Credit Card Benefits and Purchase Protection: Certain credit cards provide extended warranty coverage or purchase protection for items bought using the card. Review your credit card benefits to see if they offer any additional coverage.
Tips for Choosing an Extended Warranty Plan
If you decide that an extended warranty plan is right for you, keep these tips in mind:
Research and Compare: Take the time to research and compare different warranty providers. Look for reputable companies with positive customer reviews and a track record of excellent customer service.
Read the Terms and Conditions: Carefully read the terms and conditions of the extended warranty plan to understand the coverage, limitations, exclusions, and any additional costs.
Consider the Reputation and Customer Service: Choose a warranty provider known for its excellent customer service and quick claims resolution. A provider that is responsive and helpful can make a significant difference if you need to file a claim.
Assess the Financial Stability: Ensure that the warranty provider is financially stable. You want to be confident that they will be able to honor their warranty commitments if the need arises.
Related: https://www.jacanawarranty.com/best-extended-warranty-companies-for-appliances/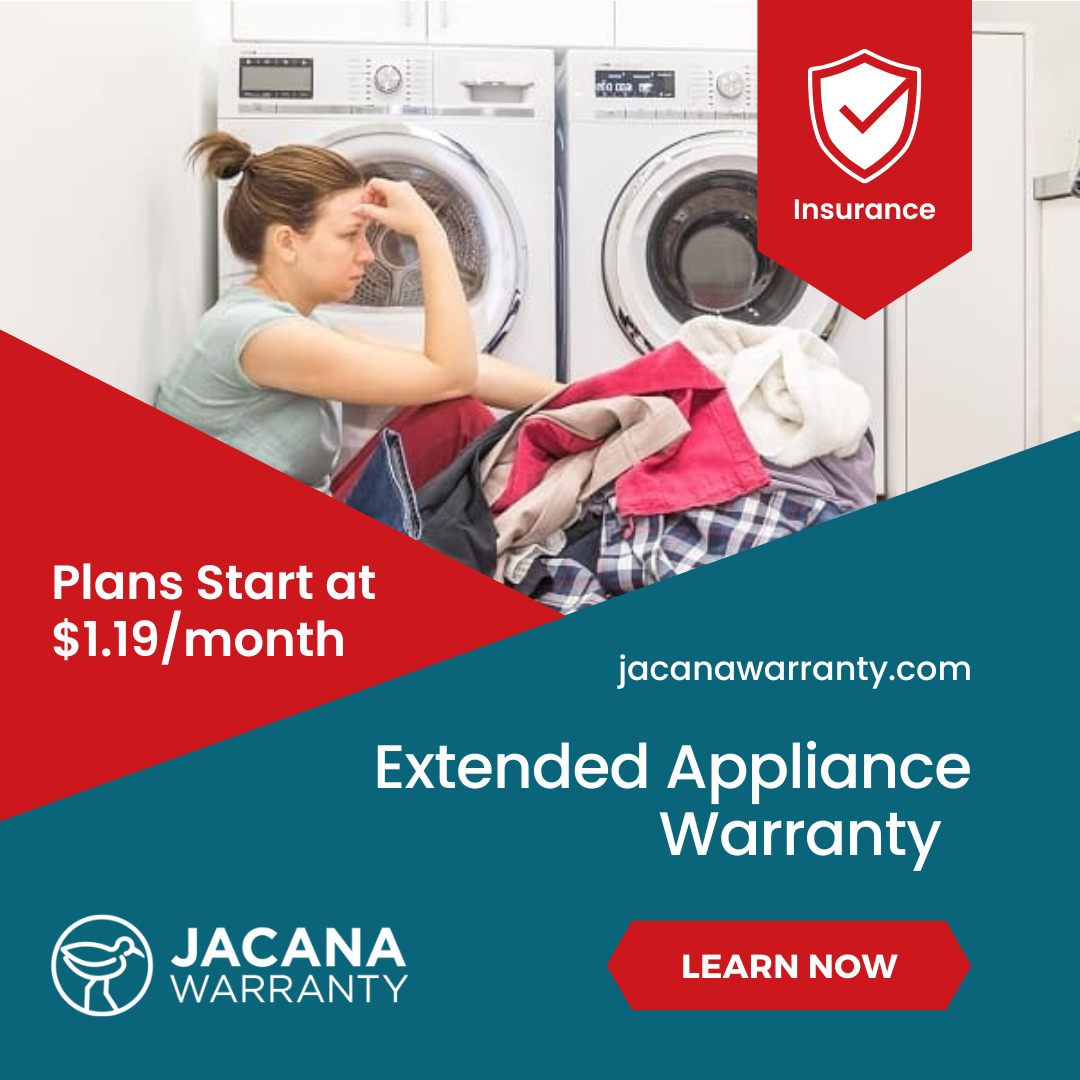 The devices we love aren't cheap. Protect them with Jacana Warranty.
We'll cover your favorite home electronic devices and provide 24/7 live support, all for less than $1 per day.
Conclusion
Extended warranty plans can provide valuable protection and peace of mind for your electronic appliances. By understanding the benefits, evaluating the cost-effectiveness, and considering alternative options, you can make an informed decision that aligns with your needs and budget. Remember to carefully review the terms and conditions of any warranty plan and consider factors such as repair history, appliance lifespan, and the reputation of the provider. Ultimately, the value of an extended warranty plan lies in striking the right balance between protection and cost.