Bosch is a well-known and reputable brand that offers a range of high-quality wall ovens. Bosch wall ovens are known for their sleek design, advanced features, and reliable performance.
A wall oven is a versatile appliance that is designed to be installed directly into your kitchen wall, providing a seamless and integrated look. Unlike traditional freestanding ovens, wall ovens offer flexibility in terms of placement, allowing you to optimize your kitchen space.
Bosch wall ovens are highly regarded for their exceptional craftsmanship and attention to detail. They are built with premium materials and advanced technology to ensure precise cooking results and durability.
Whether you are an aspiring home chef or simply enjoy preparing delicious meals for your family and friends, a Bosch wall oven can elevate your cooking experience. With their intuitive controls, precise temperature settings, and even heat distribution, Bosch wall ovens provide consistent and reliable performance for a variety of cooking tasks, from baking and roasting to broiling.
Furthermore, Bosch offers different types of wall ovens to cater to varying needs. These include single wall ovens, double wall ovens, and combination wall ovens with a built-in microwave. Each type has its own unique benefits and features, allowing you to choose the one that best suits your cooking style and kitchen layout.
In the following sections, we will explore the different types of Bosch wall ovens in more detail, discuss their features, pricing, cooking modes, warranty options, and the importance of extended warranty coverage. By understanding the options available and their specific features, you can make an informed decision when selecting a Bosch wall oven that perfectly fits your needs and preferences.
Type of Wall Ovens: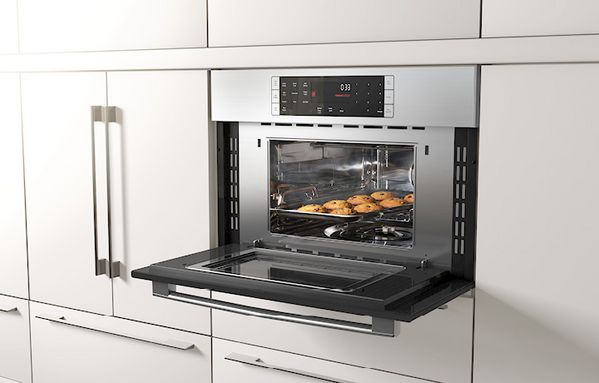 Single Wall Ovens:

Single wall ovens from Bosch come in various sizes and configurations to fit different kitchen spaces and cooking needs.
These ovens offer a single cooking cavity where you can bake, roast, and broil your favorite dishes.
They are designed to provide efficient and even cooking results, with advanced features such as precise temperature control and even heat distribution.

Double Wall Ovens:

Bosch offers double wall ovens that consist of two separate ovens stacked on top of each other.
The advantage of double wall ovens is that they allow you to cook multiple dishes simultaneously at different temperatures.
This feature is particularly beneficial for those who love entertaining or have large families, as it saves time and offers versatility in meal preparation.

Combination Wall Ovens:

Bosch also provides combination wall ovens, which combine a traditional baking oven with a microwave oven in a single unit.
This combination offers the convenience of both cooking methods in one appliance, providing flexibility and versatility in your kitchen.
With a combination wall oven, you can perform tasks such as baking, roasting, and broiling in the main oven while using the microwave for quick heating or defrosting.
It's important to note that the availability of specific models and features may vary, so it's recommended to visit the official Bosch website or consult with authorized retailers to explore the full range of options and choose the one that suits your cooking needs and kitchen space.
By understanding the different types of Bosch wall ovens, you can make an informed decision based on the available cooking capacity, functionalities, and the specific requirements of your kitchen.
Features of Bosch Wall Ovens:
Sleek Design: Bosch wall ovens are known for their sleek and modern designs, which can complement a variety of kitchen styles. They are designed to seamlessly integrate into your kitchen wall, providing a streamlined and professional look.
Ergonomic Controls: Bosch wall ovens feature user-friendly controls that are intuitive and easy to operate. The control panels are typically located at eye level, offering convenient access and allowing you to monitor and adjust settings with ease.
Advanced Technology: Bosch incorporates advanced technology into their wall ovens to enhance cooking performance. This includes features like touch control panels, LCD displays, and programmable timers, providing precise control over cooking functions.
Self-Cleaning Options: Some Bosch wall ovens offer self-cleaning capabilities, eliminating the need for manual scrubbing. These self-cleaning modes use high heat to burn off food residues, making maintenance a breeze.
Even Heat Distribution: Bosch wall ovens are designed to distribute heat evenly throughout the cooking cavity. This ensures that your dishes are cooked thoroughly and consistently, avoiding any hot spots or undercooked areas.
Multiple Racks and Positions: Bosch wall ovens come with multiple racks and adjustable positions, allowing you to cook multiple dishes simultaneously and accommodate different sizes of bakeware or roasting pans.
Cooking Modes of Bosch Wall Ovens:
Traditional Baking: The traditional baking mode is perfect for baking cookies, cakes, bread, and other baked goods. The oven uses both top and bottom heating elements to create an evenly baked result.
Roasting: The roasting mode is designed to evenly cook meats, poultry, and vegetables. The oven utilizes both radiant heat and convection to ensure a crispy exterior and juicy interior.
Broiling: The broiling mode is ideal for achieving a nicely browned and caramelized surface on dishes like steaks, fish fillets, and vegetables. The oven's top heating element provides intense heat from above, creating a quick sear.
Convection Cooking: Bosch wall ovens often feature convection cooking, which uses a fan to circulate hot air within the oven. This mode allows for faster and more even cooking, making it great for roasting, baking, and cooking multiple dishes simultaneously.
Specialty Modes: Some Bosch wall ovens offer specialty cooking modes, such as pizza, proofing, and dehydrating. The pizza mode ensures a crispy crust while keeping the toppings perfectly cooked. The proofing mode creates an ideal environment for dough to rise. The dehydrating mode gently removes moisture from food, allowing you to make homemade dried fruits or jerky.
Each Bosch wall oven model may have slightly different features and cooking modes, so it's recommended to refer to the specific product descriptions or consult the official Bosch website for detailed information on the features and cooking modes available for a particular model.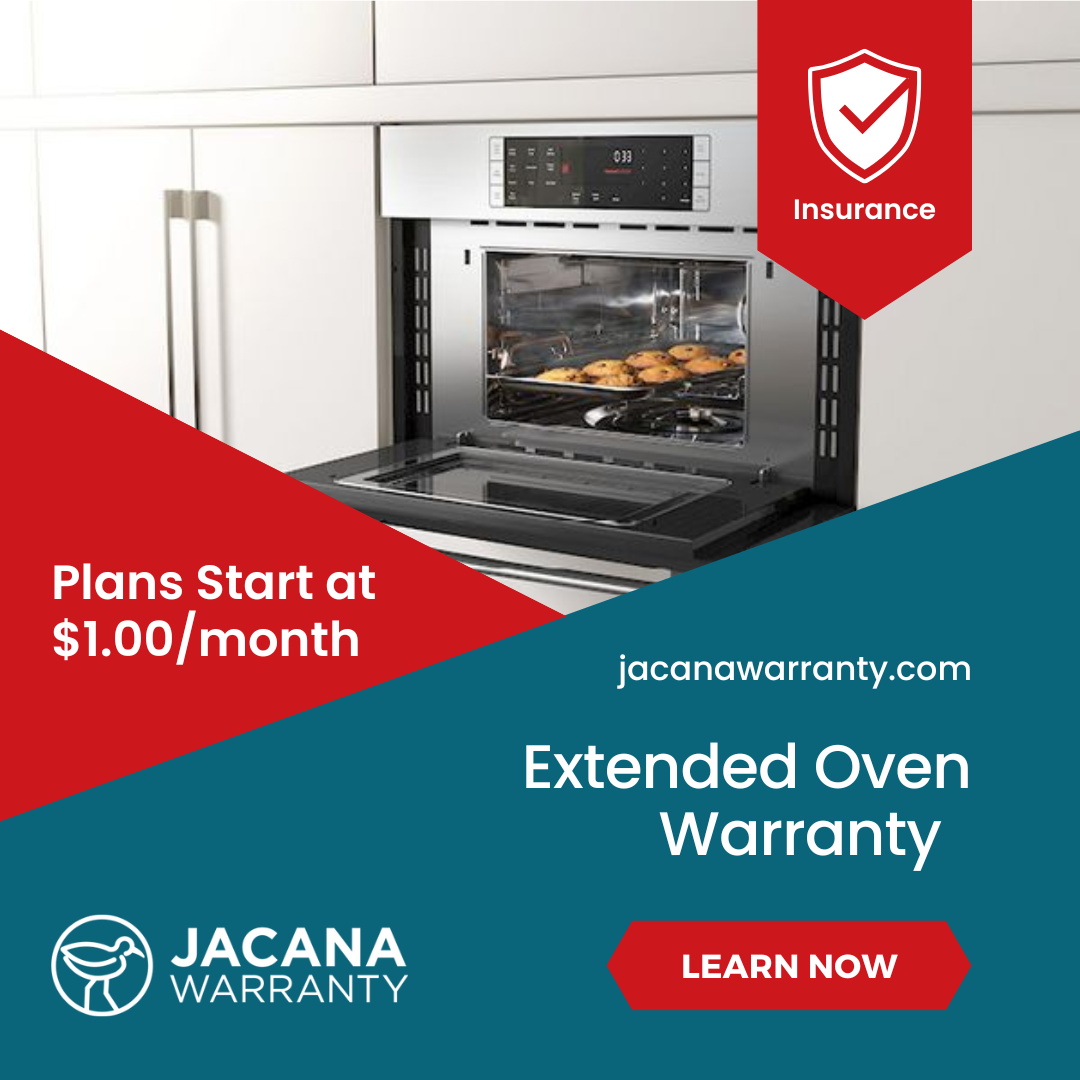 The devices we love aren't cheap. Protect them with Jacana Warranty.
We'll cover your favorite home electronic devices and provide 24/7 live support, all for less than $1 per day.
Pricing:
It's important to note that pricing can vary depending on factors such as the model, size, features, and the retailer from which you make your purchase. For the most accurate and up-to-date pricing information, I recommend visiting the official Bosch website or reaching out to local appliance stores. Here's a breakdown of the pricing range for different series of Bosch wall ovens:
500 Series: The 500 Series is a mid-range series of Bosch wall ovens. Pricing for this series typically ranges from around $1,500 to $2,500. These ovens offer a good balance of features and performance, making them a popular choice for many homeowners.
800 Series: The 800 Series is a higher-end series with additional features and premium design elements. Prices for the 800 Series Bosch wall ovens generally start around $2,500 and can go up to $4,000 or more, depending on the specific model and features.
Benchmark Series: The Benchmark Series represents the top-of-the-line offering from Bosch, featuring advanced technology, innovative design, and premium performance. Prices for the Benchmark Series wall ovens typically start around $3,000 and can go up to $5,000 or more, depending on the specific model and features.
Please keep in mind that these price ranges are approximate and can vary based on factors such as promotions, discounts, and regional variations. It's recommended to consult the official Bosch website or authorized retailers for the most accurate and up-to-date pricing information for specific models within each series.
Bosh Warranty:
Bosch provides a standard limited warranty for their wall ovens to cover manufacturing defects and faulty parts. The specific warranty coverage and duration can vary depending on the model and region. It's important to review the warranty information provided with your Bosch wall oven to understand the coverage and any limitations.
Bosch typically offers a one-year limited warranty for their wall ovens. This means that during the warranty period, Bosch will repair or replace any defective parts or components at no additional cost to the customer. However, it's essential to carefully read the warranty terms and conditions, as certain exclusions or limitations may apply.
To obtain detailed and up-to-date information about the warranty options available for specific Bosch wall oven models, it is recommended to visit the official Bosch website or consult the documentation provided with the appliance. The website should provide comprehensive information on warranty coverage, registration processes, and instructions for filing warranty claims.
It's worth noting that warranty coverage may vary by region or country, so it's advisable to verify the specific warranty terms applicable to your location. Additionally, if you have any questions or concerns regarding the warranty for your Bosch wall oven, it's best to reach out to Bosch customer support or contact an authorized Bosch retailer for further assistance.
Extended Warranty:

In addition to the extended warranty options provided directly by Bosch, there are several other companies that offer extended warranty coverage for Bosch wall ovens. These companies specialize in extended warranties and provide alternative options for customers seeking additional coverage beyond the manufacturer's warranty. One such company is Jacana Warranty.
Jacana Warranty is a reputable electronic warranty provider that offers extended warranty plans for a range of appliances, including Bosch wall ovens. They provide customizable warranty plans with flexible coverage options to suit individual needs and budget.
Key features of Jacana Warranty include:
Extended Coverage Duration: Jacana Warranty offers extended coverage beyond the manufacturer's warranty period, typically ranging from one to several years. They provide the option to choose the duration of coverage that best fits your requirements.
Comprehensive Coverage: Jacana Warranty's extended warranty plans often provide comprehensive coverage for parts, labor, and repairs. This can include coverage for mechanical and electrical breakdowns, as well as normal wear and tear.
Service Network: Jacana Warranty typically has a network of authorized service centers and technicians who can provide repair services for your Bosch wall oven. It's important to verify the availability and quality of their service network to ensure reliable and efficient repairs if needed.
Cost Savings: Opting for an extended warranty can potentially offer cost savings compared to the manufacturer's extended warranty or out-of-pocket repairs. However, it's essential to review the terms, pricing, deductibles, and any limitations associated with the specific warranty plan you choose.
Transferability: Some extended warranty companies, including those provided by Jacana Warranty, are transferable to new owners if you decide to sell or transfer ownership of your Bosch wall oven. This can enhance the resale value of your appliance.
When considering extended warranty options, it's important to research and compare different providers. Look for reputable companies with positive customer reviews, transparent terms and conditions, and responsive customer support. Evaluate the overall value, coverage, and cost of the extended warranty plans offered by each company.
If you are interested in Jacana Warranty or any other specific warranty providers, it's recommended to visit their official website, review their warranty plans, and contact their customer support for detailed information regarding coverage, pricing, and any specific requirements.
Remember to carefully review the warranty contract, ask questions, and consider the overall benefits and peace of mind that an extended warranty can provide for your Bosch wall oven.