Play video below for more information…
We would change the wording of Extended Warranty to Protection Plan, and also add a "Learn More" link that would popup to the image below, adding value to the Circuit City purchase experience, giving customer confidence in our customer relationship & purchase protection plan.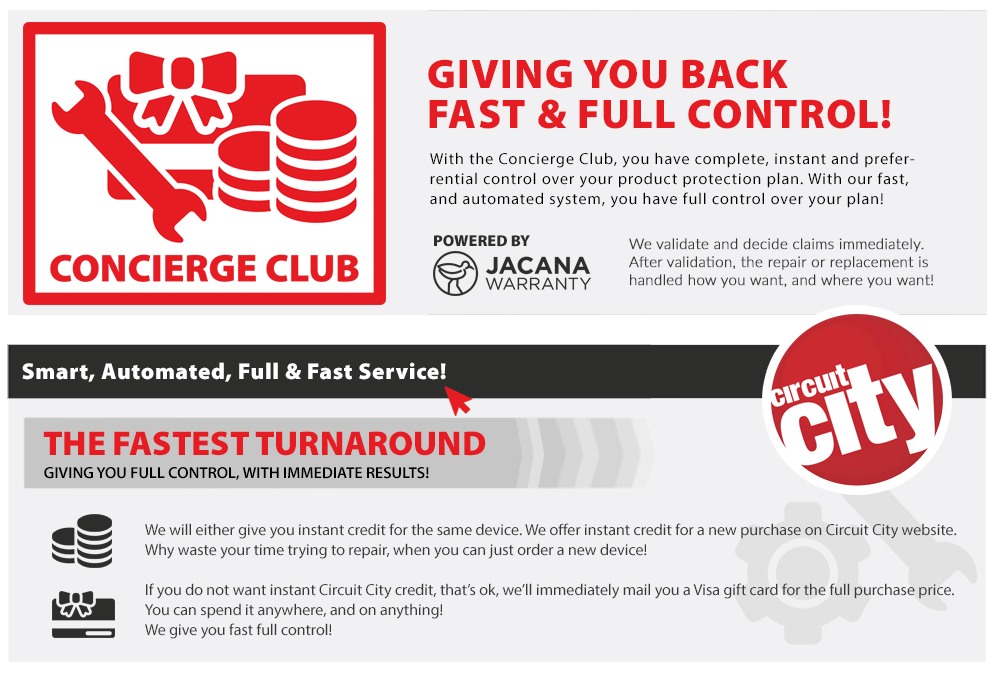 We have full automation, and integration. This allows your customers to either file a claim in their Circuit City My Account Dashbord, or also add a claim on one of their products after the fact. Our claims tables will be simply embedded using "JS" copy and past code, allowing for the least expensive, and fastest integration possible.
Customers would be instantly registered with Jacana Warranty, with no searching for registration numbers, and copying and pasting, and visiting other sites while cumbersomely registering on other sites, just to file a claim. Claims could be filed instantly from Circuit City, allowing customers quick access and control, and statuses from their own dashboard. Filing Claims has never been easier!!